---
Our history
The Lucien ALLAIN Company is founded, specializing in the manufacture of Venetian blinds
Lucien ALLAIN and Pierre BERTHO found the ALLAIN-BERTHO Company and manufacture the first ALLAIN-BERTHO rotisserie oven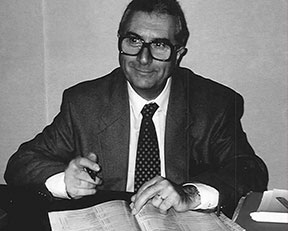 The official launch of DORÉGRILL: Pierre BERTHO and Lucien ALLAIN decide to work together to develop the first range of professional rotisserie ovens.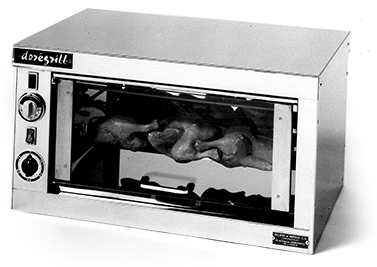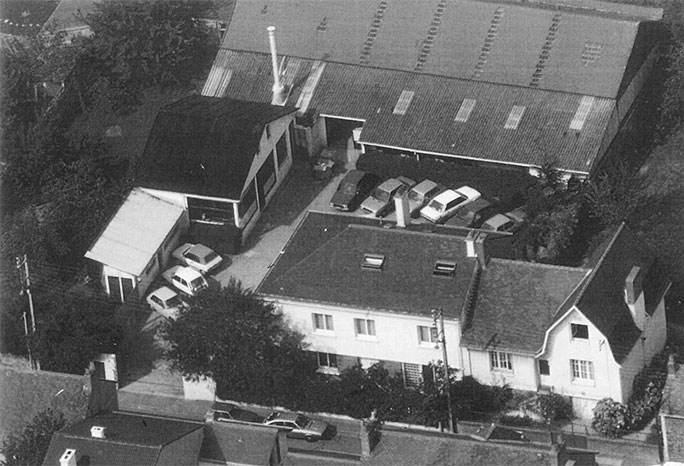 The installation of a small workshop in the center of Nantes, where our first rotisserie ovens are manufactured.
At this time, the company employs only 8 people.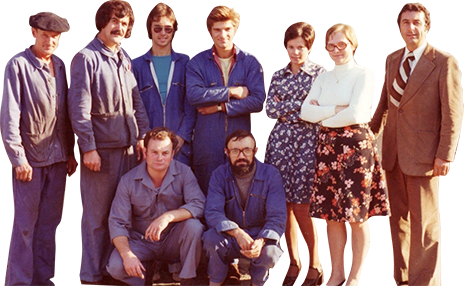 The first small industrial production lines are developed, allowing the company to produce 5 rotisserie ovens per week.
The company participates in their first trade show.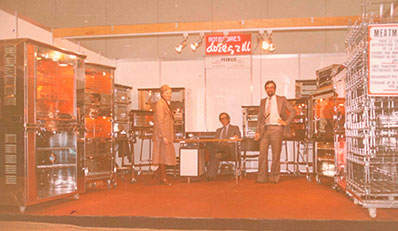 The workshop receives its first upgrade with the purchase of a pantographic punch machine.
The arrival of Jean-Pierre Bertho, the son of Pierre Bertho, at the age of 22 years old.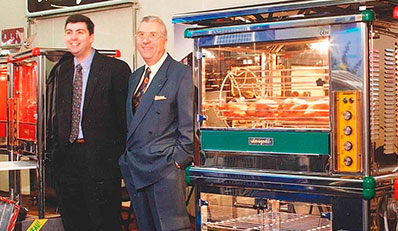 Our Nantes workshops are no longer sufficient, so we decide to begin construction of an industrial building on the outskirts of Nantes, in SAUTRON.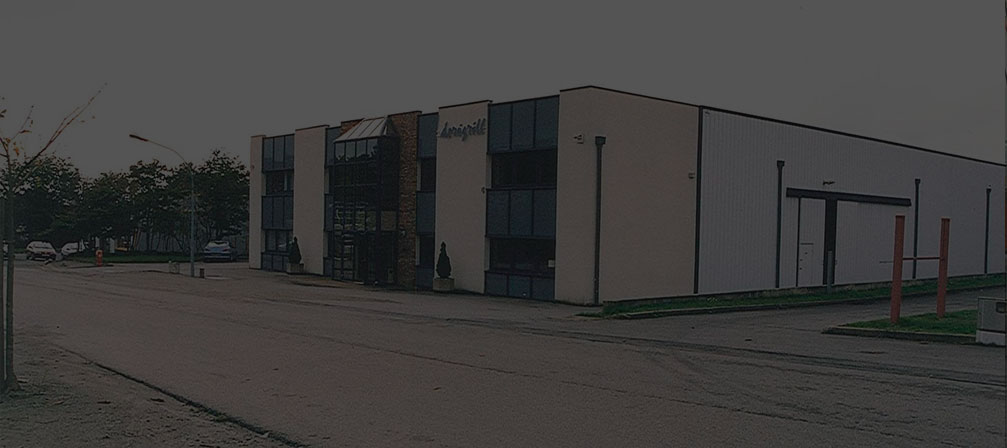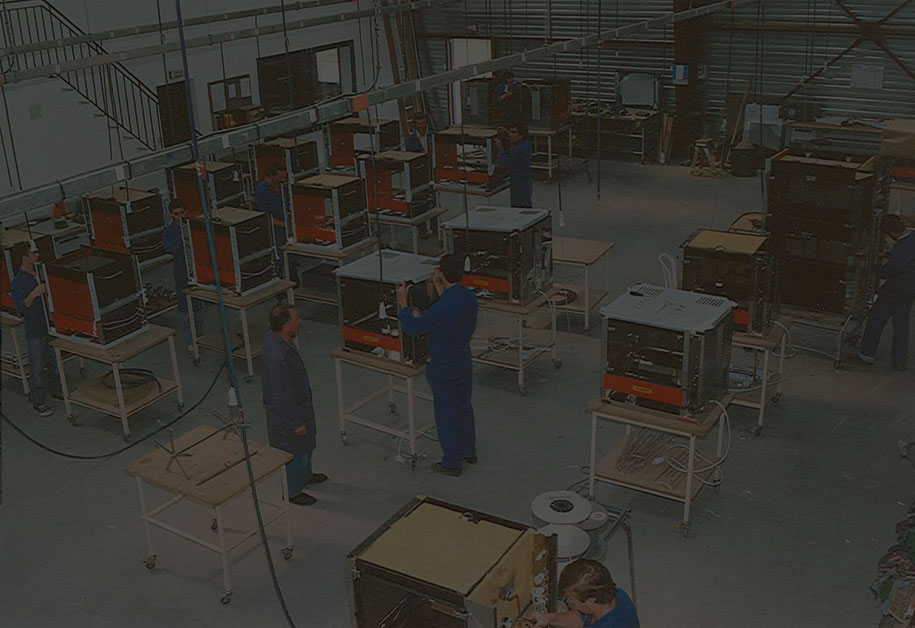 Our workshops and offices move out, and we now have 1500m² of production space.
Our growing company needs more space, so we decide to build another building next to the first.
We increase our production space to 4000m².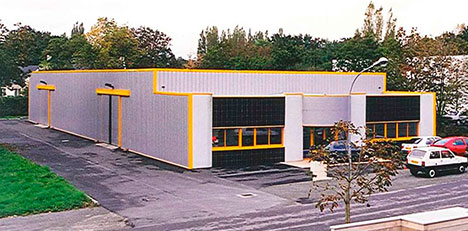 The creation of the iconic MAG spit-roast rotisserie oven, and the beginning of a long success story. Some 26,000 ovens have been produced so far.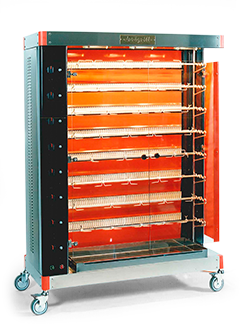 We purchase our first manual digital punching machine.
We purchase our second manual digital punching machine.
Our third expansion, and the construction of a building exclusively dedicated to the assembly of our basket-roast rotisserie ovens.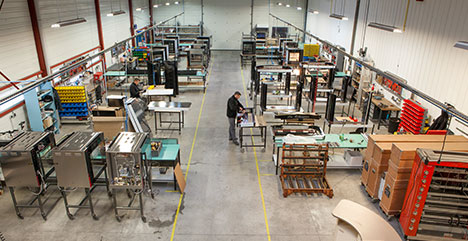 The replacement of our two old punching machines with next-generation resources, using robotic material loading. A new step forward to modernize the factory.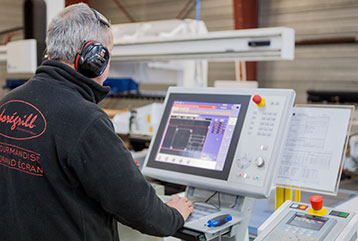 After more than two years of hard work, Dorégrill is finally awarded the SAFETY and SANITATION standards for the American market! This marks the beginning of a new adventure for the family business.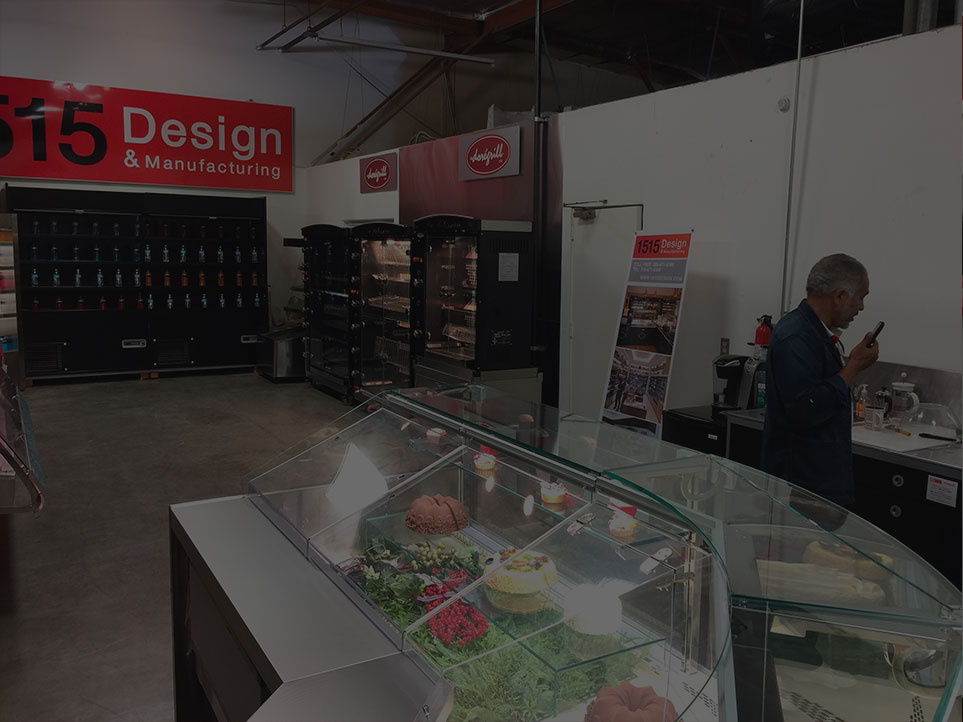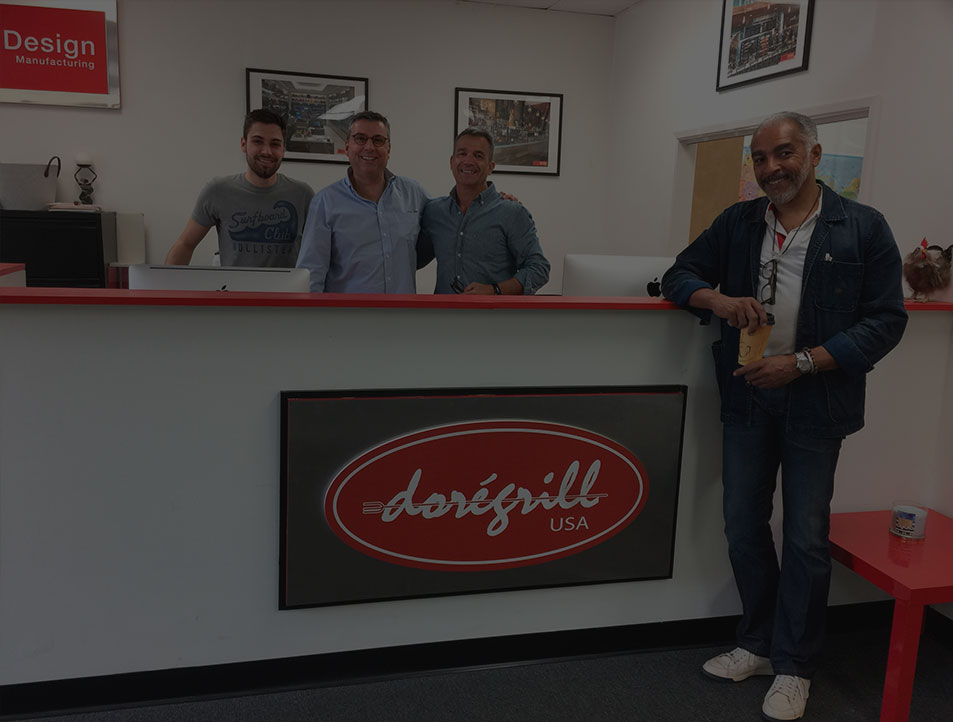 Our fourth expansion, with the construction of a dedicated assembly building for our American rotisserie ovens.
The creation of two DOREGRILL USA agencies in Los Angeles and New York. At this point, 20 people are employed there.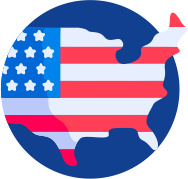 Creation of the NEOBOX concept, an original solution developed by Dorégrill to combine rotisserie cooking and self-service sales.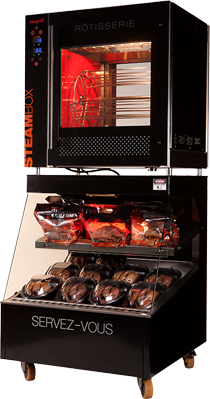 Two new digitally-controlled rapid folding machines join our production facilities.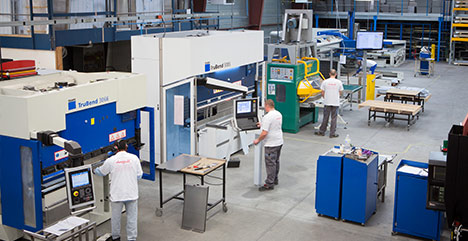 The arrival of Paul Bertho, the son of Jean-Pierre Bertho, at the age of 20 years old.
This marks the arrival of the fourth generation at Dorégrill!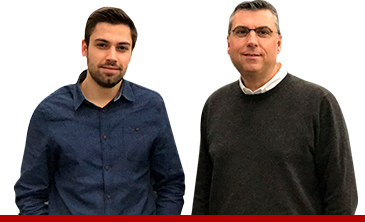 New offices are built. When you spend more time at the factory than at home, you start to appreciate a warm atmosphere and a comfortable workplace!
We modernize our communications, install automation in the workplace and invest massively in our IT tools to bring our clients world-class service.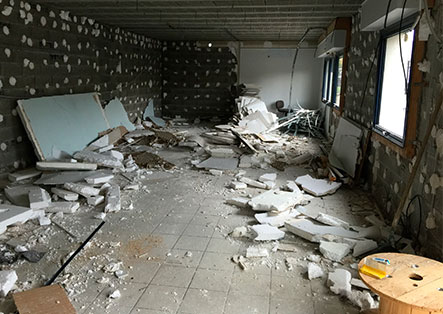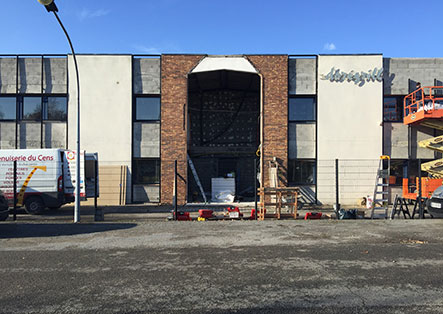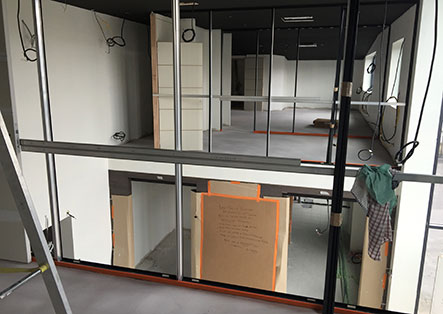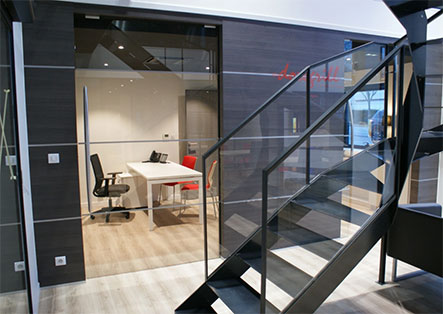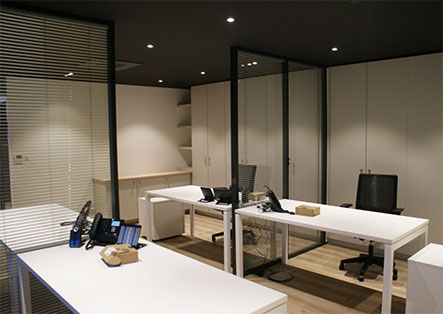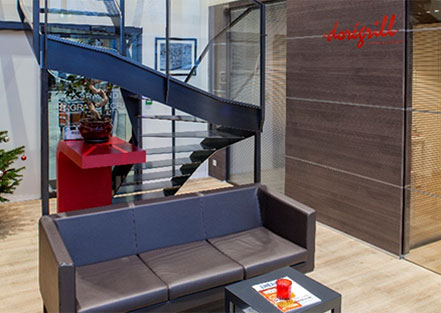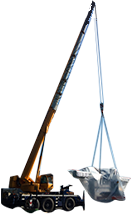 The purchase of a new punching machine and a new digitally-controlled folding machine. This new generation of tools allows us to work in teams, and in two alternating shifts.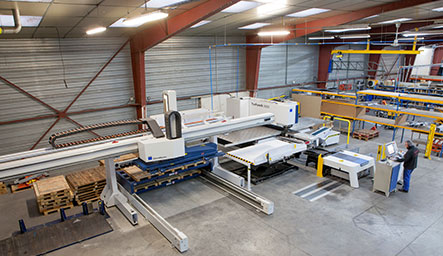 We purchase a new automatic folding press machine. This significantly ramps up our speed and precision, helping us double down on quality and responsiveness.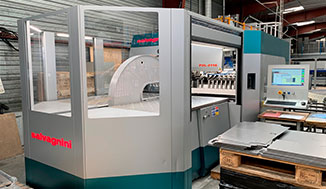 Our fifth expansion, with more than 1000m² dedicated to quality control and dispatch.
We also created an automatic loading and unloading bay to improve our goods flows.
We extended our storage zone too, with the arrival of a new, fully secure building for our Stainless Steel.

The release of the world's first 100% self-cleaning rotisserie oven: the D-ONE. This truly is one giant leap for the world of rotisserie roasting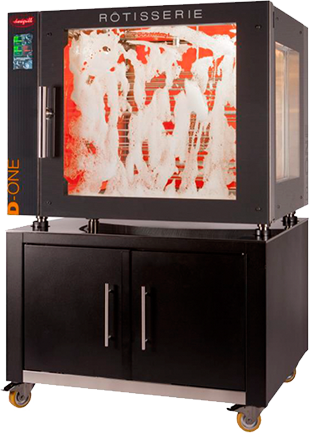 The D-ONE's little sister, the D-BOX, is released. This oven is 100% self-cleaning, too.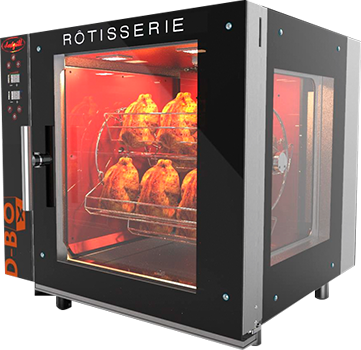 Work begins on the creation of a showroom and demonstration kitchen.
We purchase a new digitally-controlled folding machine.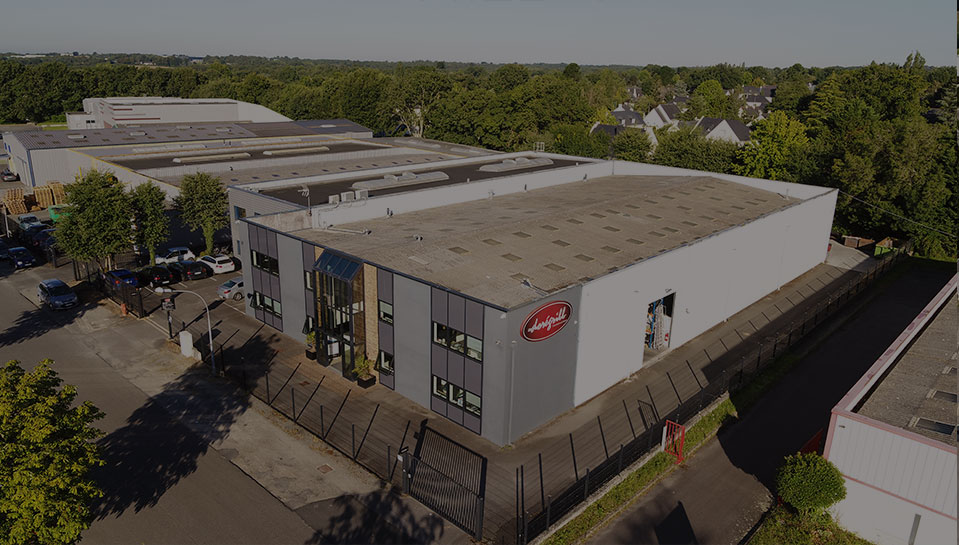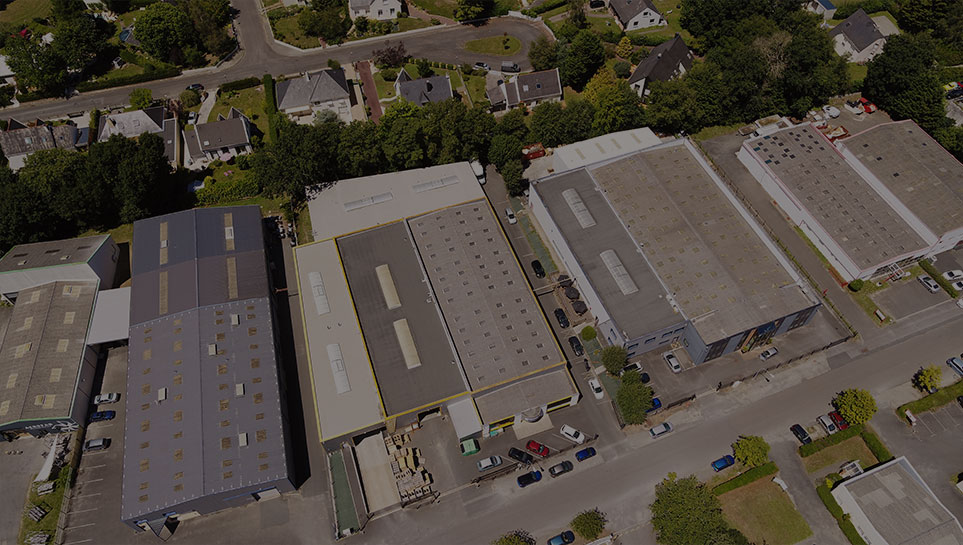 We now design, develop and manufacture more than 6,000 machines per year in our French facilities.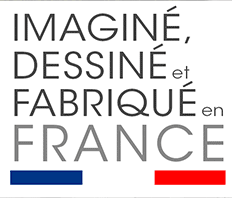 ---