---

Sensup marchand: combining the SENSUP S6 and a SELF-SERVICE DISPLAY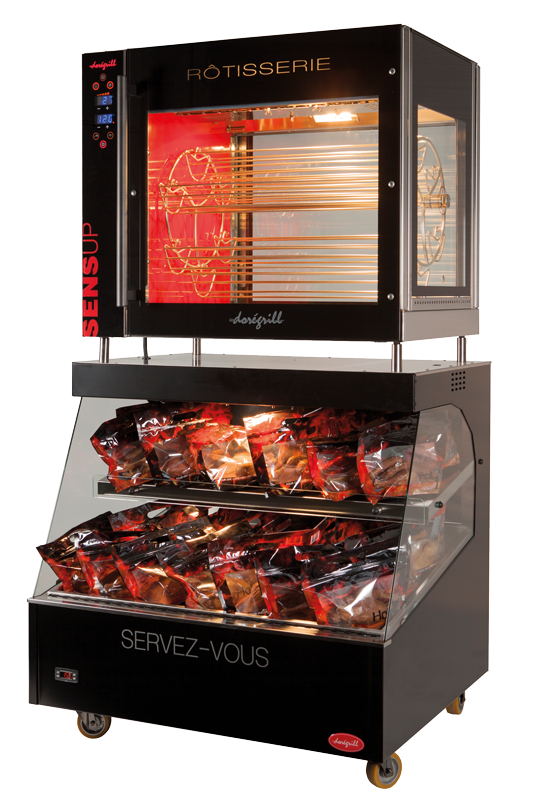 A compact all-rounder:
the winning combination!
An innovative and smart solution, allowing you to roast and display your products simultaneously.
Request a quote
Electric
Basket-roast
Self-cleaning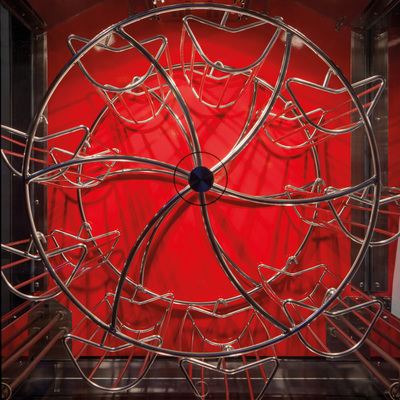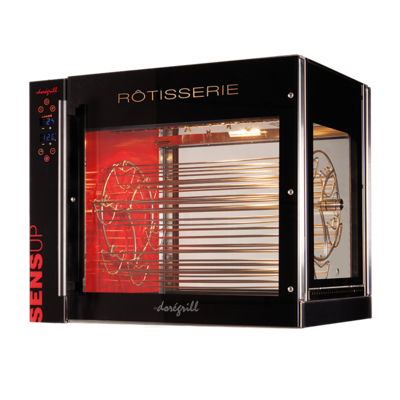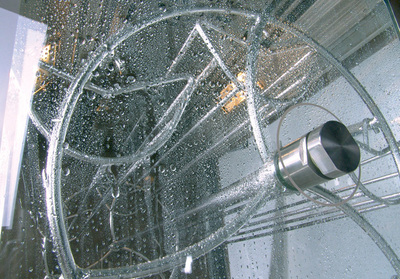 Elegant and eminently convenient, it's the perfect way to boost your sales!
Covering approximately one square meter, with no need for extraction, this mobile design is perfect at the end of an aisle or against a wall. The ideal way to spur impulse buys!
Request a quote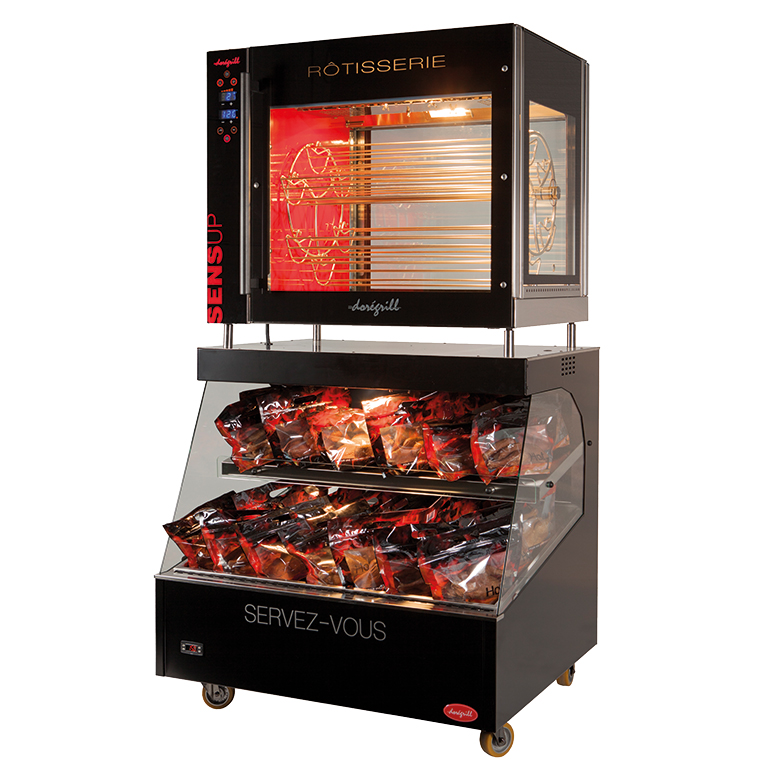 Key product advantages
Characteristics
2 heated stainless steel shelves
Even heat distribution
Quartz lighting and vitro-ceramic protection
20°-90°C temperature regulation (client side display)
Lateral windows on the left and right for maximum visibility
Visibility on 3 sides
Tempered glass shelf fronts, to keep the products in place
Easy to move with 4 casters (2 with brakes)
The two units can be taken apart if needed
Integrated quick-drain vegetable tray
Dimensions
Length: 1105 mm Depth: 910 mm Height: 2040 mm
Technical characteristics
Model
Length
Height
Depth
Number of
baskets
Voltage
Socket
Power

CONCEPT SENSUP & V110
Rotisserie SENSUP S6 + V110 SL2

1105 mm
2040 mm
910 mm
6
380 V + N + T
32 A
17,8 kW
---