---

DAY FOOD, THE NEW MODULAR LUNCH SPACE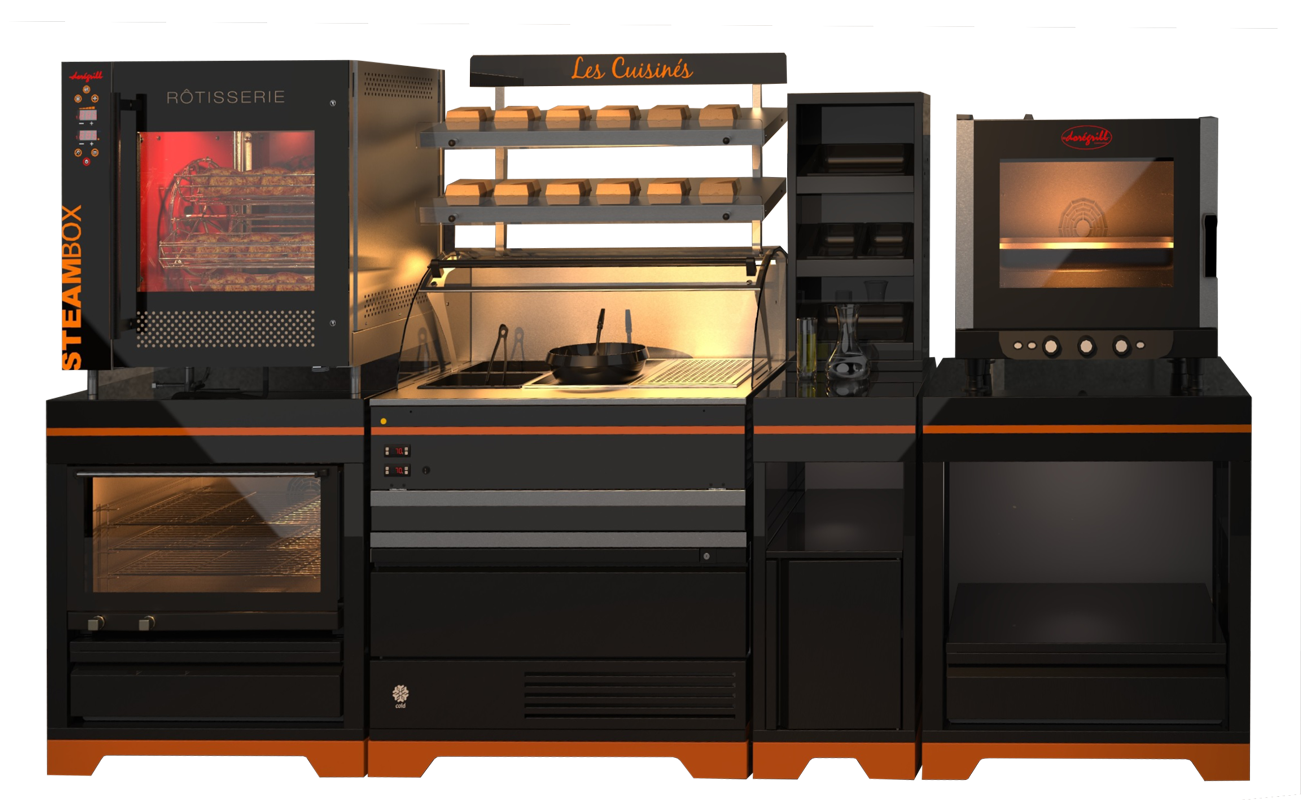 Dorégrill is here to make your strategy a success.
We provide the ideal combination of performance and flavor for lunchtime specialists. 
Our heated cooking and presentation modules are stackable, helping you make the most of your space.
 
Request a quote
Cuisson® Module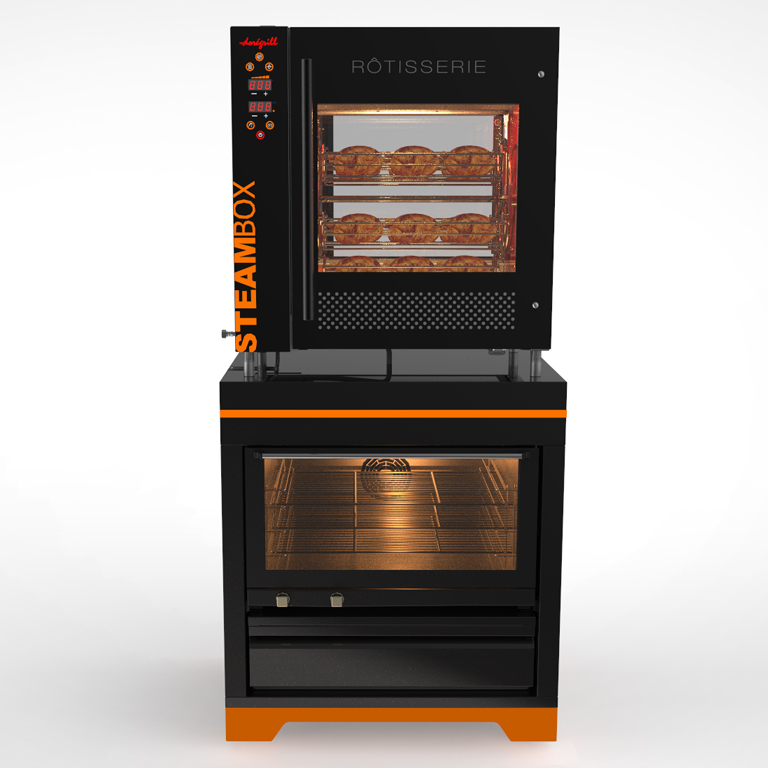 Choose your cooking modes:
Using the STEAMBOX® rotisserie oven

Self-cleaning, 16- chicken rotisserie oven
Chickens, legs, ribs and knuckles.
Old-fashioned golden-brown and crispy roasted meats.
​

Using the traditional hearth-type oven

4 levels
Tarts, gratins, tray-bakes, hot sandwiches, pastries and more
​

Using the mixed convection oven (large capacity)

Reheating pre-cooked dishes.
Potatoes, vegetables and fish, steam cooking.
Enjoy a consistently crisp, golden-brown result.
Marchand® Module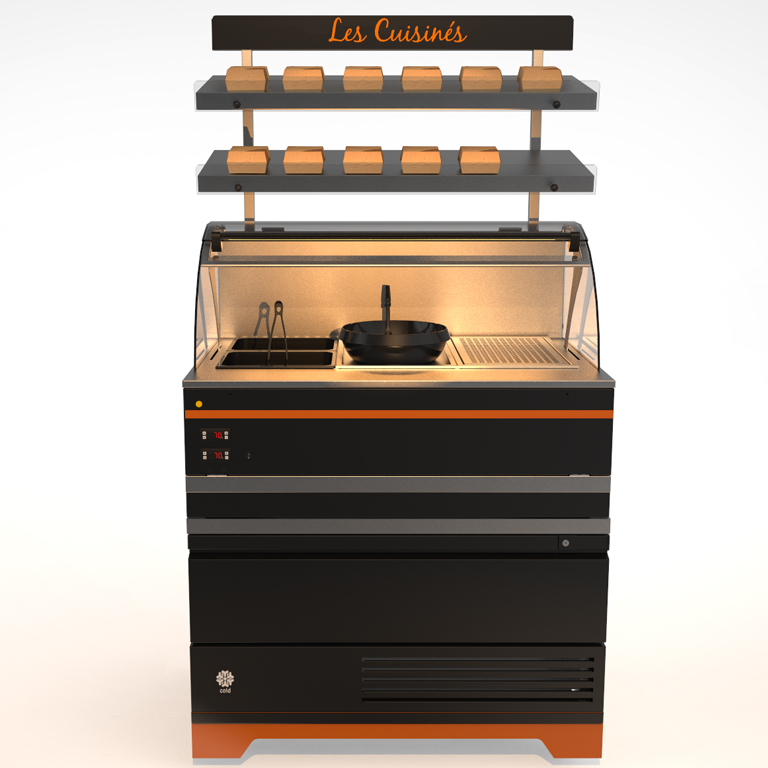 Marchand® Module
Hot at the top, chilled at the bottom - what more could you ask from a self-service solution?
Office® Module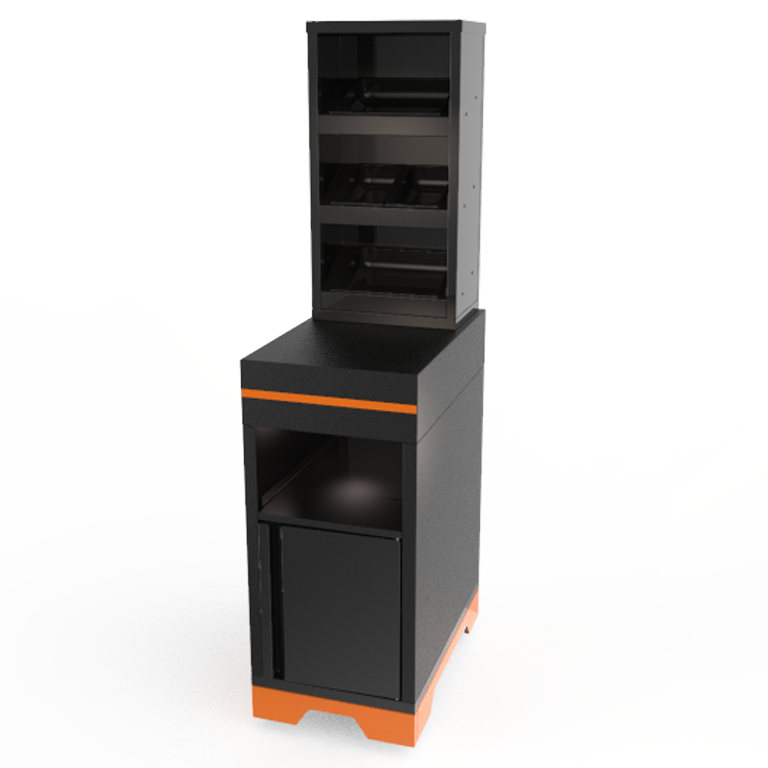 Office® Module
A trolley for cutlery, napkins, bread, containers, plus a cupboard for extra stock.
---