---

Sensup: panoramic oven with easy cleaning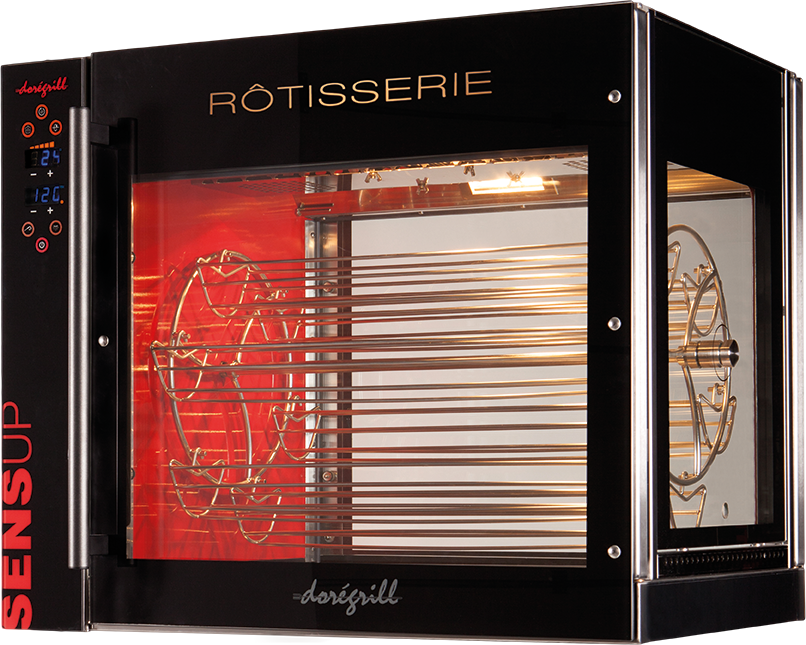 The new panoramic rotisserie oven with easy cleaning
The SENSUP will meet all your needs! The revolutionary automatic steam cleaning system and non-stick red enameled interior will save you valuable time. What's more, the three-window panoramic view will have your clients' mouths watering.
Ask for a quote
Electric
Basket-roast
Self-cleaning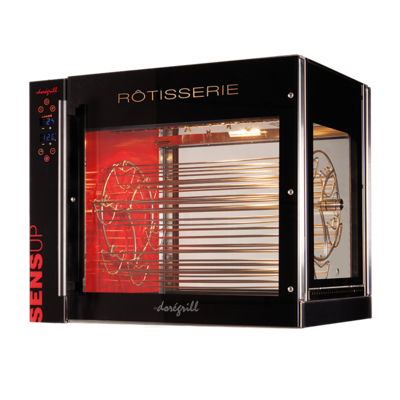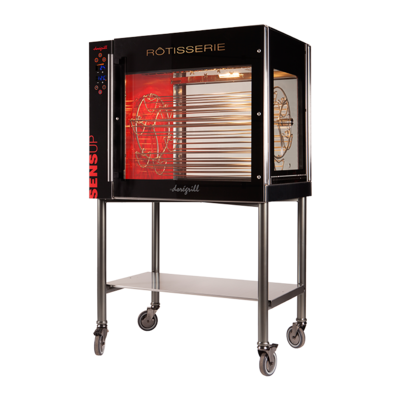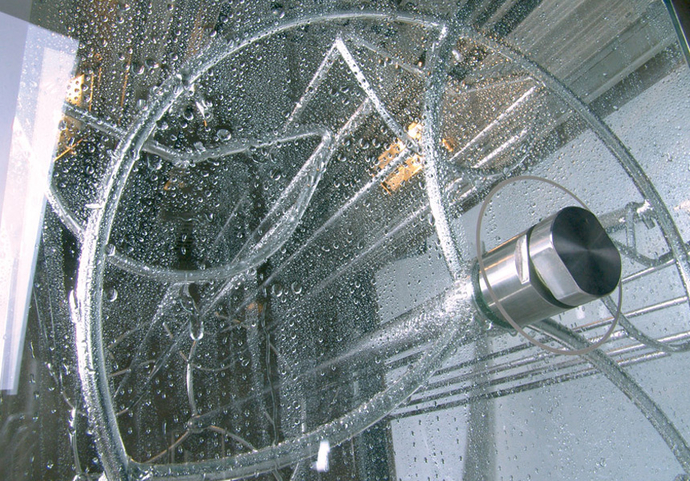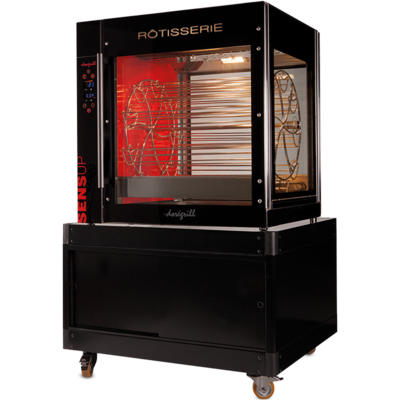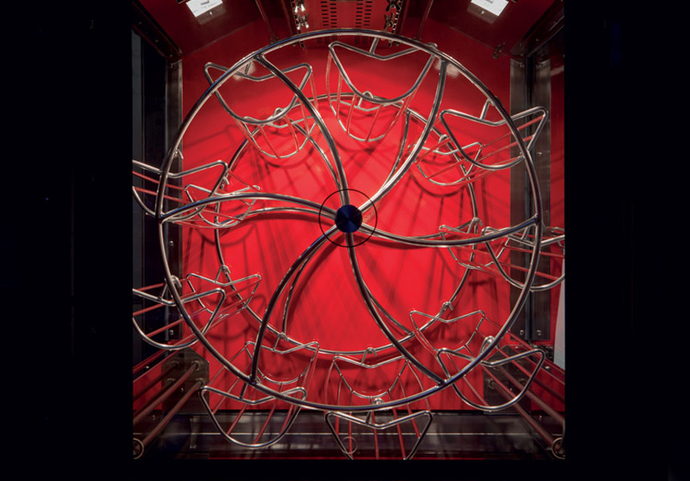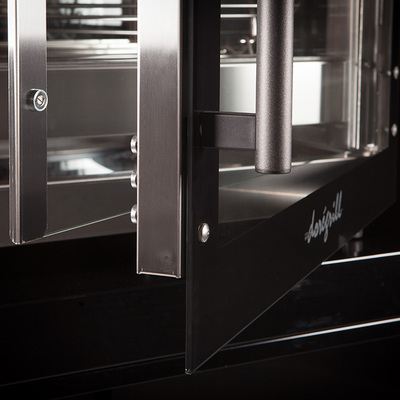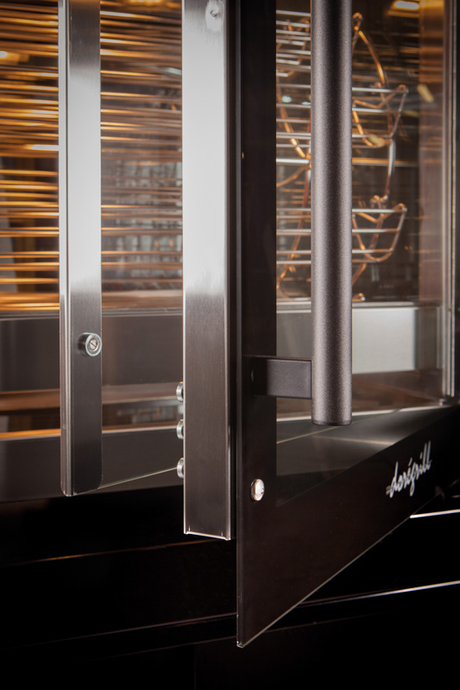 Key product advantages
Specially designed to make your life easier
Elegance
A panoramic view, a modern, innovative design to the smallest details, right- or left-side control panel, powerful lighting by 2 quartz lamps.
Easy to clean
A 15 minute steam program for easy cleaning, removable double-glazed doors and sides, a removable central support, an integrated quick-drain drip tray, an enameled interior, a non-reflective and extra-flat digital control panel.
Optimal performance, every time
Performance
"Multi-directional" infra-red, fan-assisted cooking, 6 to 9 stainless steel baskets, traditional oven function, 20 to 45 chickens per hour (depending on chicken weight).
Power
380 V + N + E, optional 220 V three-phase
Ergonomics
Glass double doors, digital thermostat for temperature control from 20 to 240 °C, automatic switch to "keep warm" mode when finished cooking, temperature probe (optional).
Technical characteristics
Model
Length
Height
Depth
Number
of baskets
Trolley
height
Power
Capacity per hour
(dependent on weight)
S6
1030 mm
910 mm
780 mm
6
850 mm
11.300 kW
20/30 chickens
S9
T1030 mm
1090 mm
960 mm
9
735 mm
15.900 kW
30/45 chickens
ES6
1030 mm
990 mm
780 mm
3 lev.
3.300 kW
ES9
1030 mm
990 mm
960 mm
3 lev.
3.300 kW
Meuble S6
1140 mm
890 mm
740 mm
Meuble S9
1140 mm
765 mm
1205 mm
| Model | Length | Height | Depth | Number of baskets | Voltage | Socket | Voltage 380 V + N + E Power |
| --- | --- | --- | --- | --- | --- | --- | --- |
| CONCEPT SENSUP & V110 Rotisserie SENSUP S6 + V110 SL2 | 1105 mm | 2040 mm | 910 mm | 6 | 380 V + N + T | 32 A | 17,8 kW |
Combined S6 and V110 SS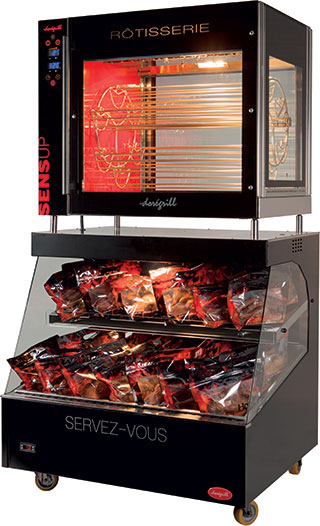 ---
---